Thats right, intruders, finally!

After last years relaunch of Big Brother Australia, viewers were sad to see there were only "Late comers" and no intruders. This year they dropped the whole 'Late comer' situation, and looky what we have, intruders, 6 of them!

TWINS ARE BACK!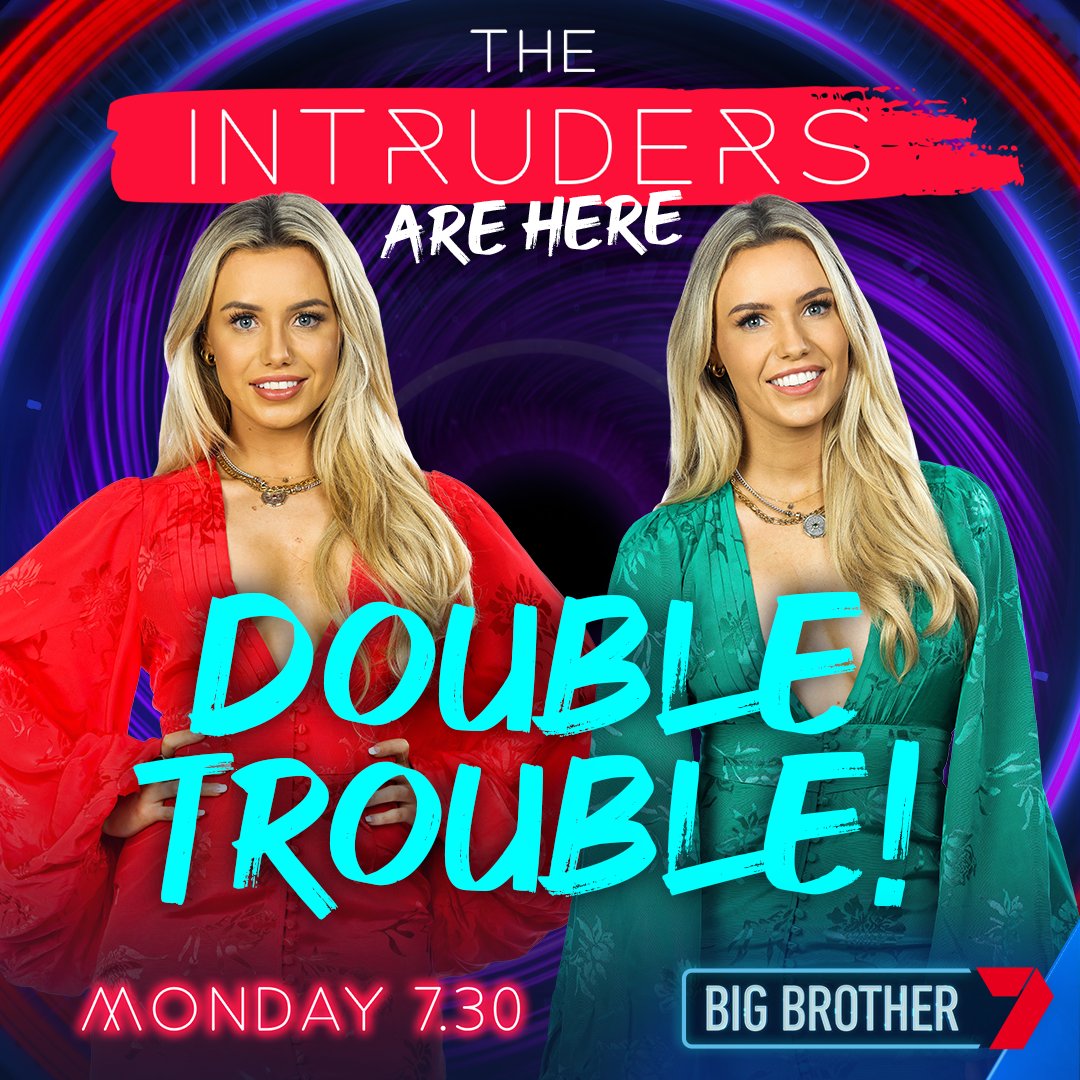 No we aren't on about the Sugar sisters from Big Brother AU 2013. Charlotte and Alex claim to be a double threat, but how will they go in the game? From past twin housemates usually they haven't done so well, maybe they could turn the game upside down.

MEET THE INTRUDERS
Recognise one of them? Brenton was advertised originally with the main cast this year, we are unaware why, but it was most likely Channel 7's way to get everyone to speculate and give Big Brother more publicity. Could these intruders make Big Brother History? in the past intruders have never gotten along well with original housemates and tend to get nominated and evicted, but since the game has changed, and housemates evict each other, could they stay to win? Who's your favourite, let us know!

AIRS MONDAY MAY 17 7:30 (Each state)
Sneak Peak
The Big Brother House gets a surprise party… with a twist. Tonight 7.30 on @channel7. pic.twitter.com/SyH6s7ZkfX

— Big Brother AU (@BigBrotherAU) May 17, 2021
Would you like to see the history of intruders? Let us know!