On Monday night Big Brother's VIP guests entered the Big Brother Hotel, and were greeted with a blinged up luxurious interior designed 'hotel'

Big Brother airs weekly at 7:30, Mon, Tues & Wed.
Big Brother and the crew have really outdone them selves this season with the interior design, its obvious more effort has gone into designing the layout and looks of the house, but as always, its hard to paint a picture of where everything is located and where the rooms are. This location will also be where the Allstars season of Big Brother will be held.

Here's some images of the main section of the hotel.


I think we can all agree, the bedroom still isn't Big Brothers strong suit. Although its somewhat better this year but still a bit boring and bland, most likely due to the fact less time is spent in this room.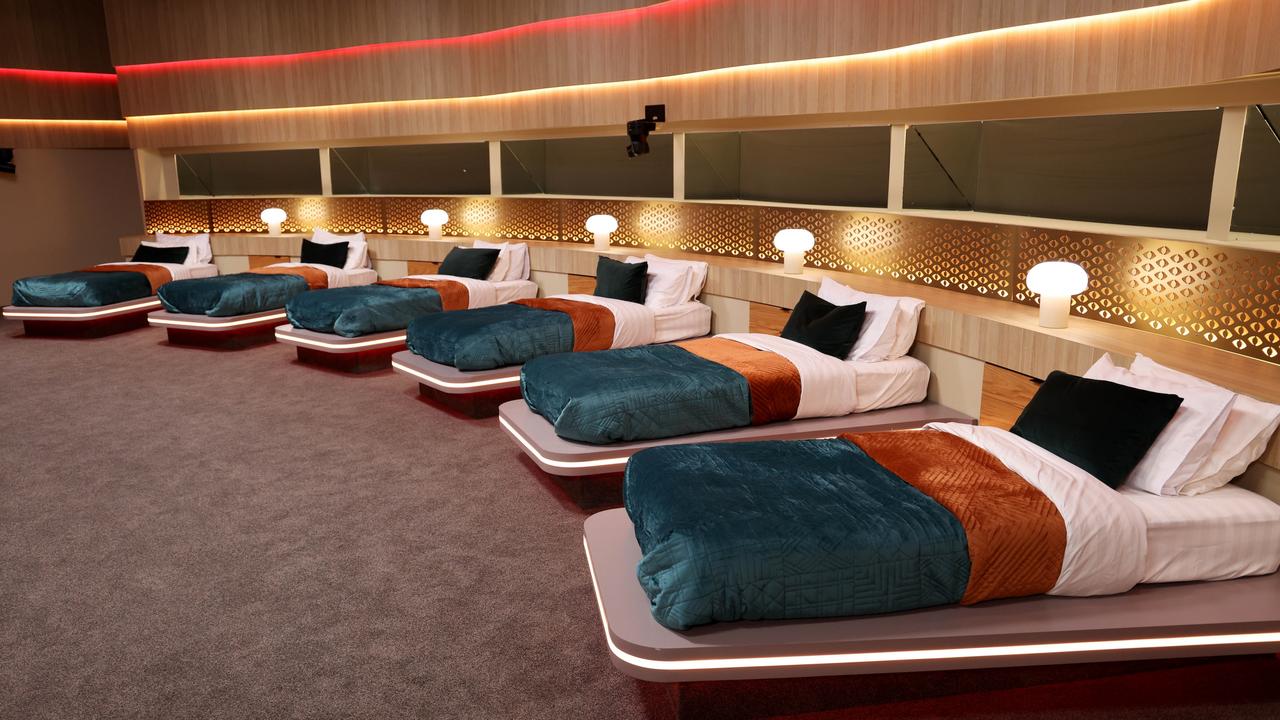 We can't forget the backyard… a-lot of people agree that it gives them vibes of what the original format of Big Brothers backyard would of looked like, although obviously not as Big, but has those vibes to it.

It also has a pool with deck chairs and a bigger grassed area, which leads to an exit/entrance door way.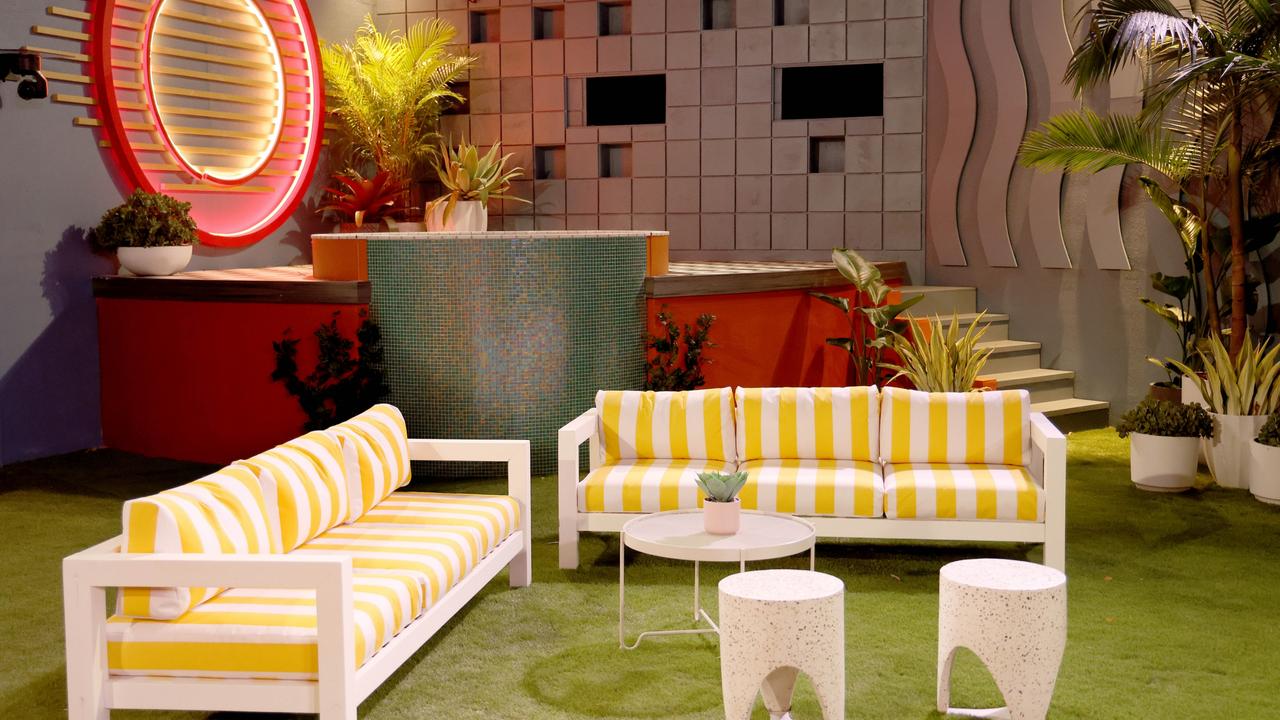 Oh, we can't forget about the interesting diary chairs, some have said to us on twitter it looks rather interesting, others stating it looks like… "Lips" anyways, look away if you wish to not see it.
Are you excited for Big Brother Allstars (+ Housemates)?? Filming is underway and will air in 2022! Big Brother VIP is also back in 2022. We will have some updated images of the construction at the house soon. Stay tuned! Be sure to follow us on Twitter